Once you plan to move your Quickbooks applications to the cloud system, choosing the best hosting service provider is the next extremely important step. You have to access the capability and reliability of the hosting provider to host your software and data. 
Since the market of QuickBooks cloud hosting is extremely vast and hundreds of providers are ready to offer cloud service, it becomes confusing to select the perfect hosting provider from these options. Here, Intuit hosting program can help you. 
And several factors such as pricing, performance, security, pricing, performance, unique set of requirements, and support services help you pick a perfect hosting provider. But the most important thing to check is to look into the legal authorization of the provider to host Quickbooks data. Here, the role of Intuit Hosting Program comes into play. 
Here is What Authorized Intuit Hosting Program Means!!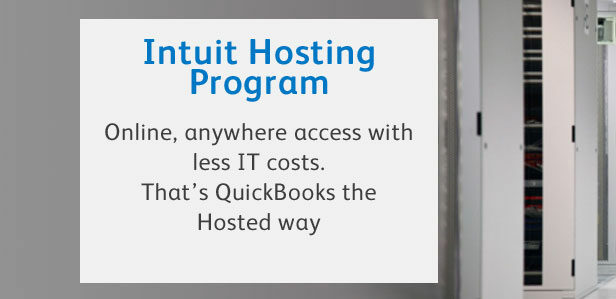 The maker of software Quickbooks, Intuit introduced an authorized hosting program for cloud hosting service providers. It simply means that the software company Intuit with these providers entered into an agreement that authorizes the providers legally to remotely host QuickBooks software such as Premier, Enterprise, Pro, Accountant, etc.
With Intuit Hosting Program, users can have their licensed copy of QB desktop editions such as Premier, Pro, POS, etc installed on the servers. They get authorized hosting service providers through the Intuit hosting platform. This implies that all the users can utilize a safe login password to open QuickBooks and access data on their laptops, computer, or mobile devices.
If you host QuickBooks with an authorized Intuit host, you need to contact your provider only for setup, installation, resolving hosting problems, and other customer service concerns.
Standard Hosting Provider Vs. Commercial Hosting Provider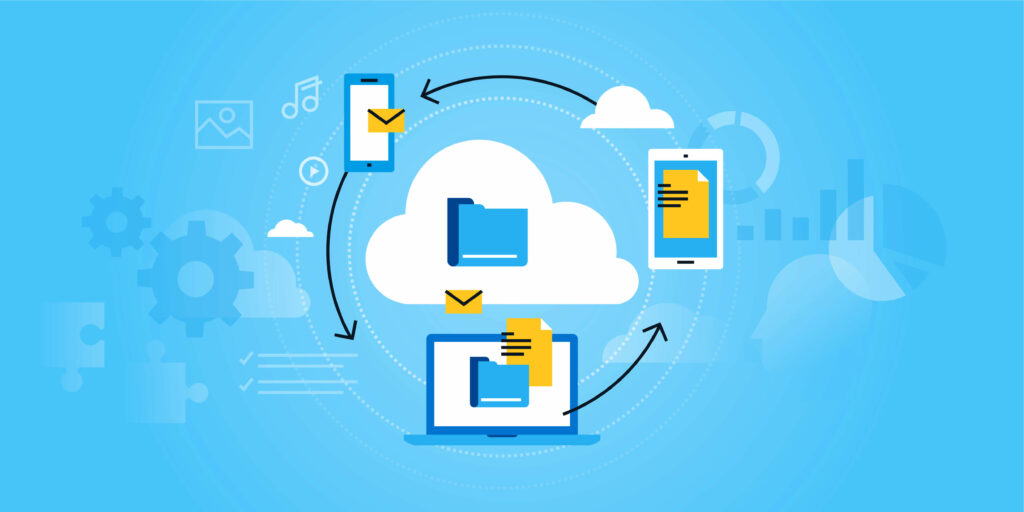 There are usually two types of authorized Intuit hosting programs: Standard hosting and commercial hosting. Knowing the distinction between a standard and commercial hosting provider is critical when picking the right QuickBooks hosting provider.
Commercial hosting providers can host licensed versions of QuickBooks in the cloud and offer monthly rental subscription plans for new QB licenses purchased directly from Intuit.
Standard hosts, can host only licensed copies of QuickBooks and are unable to offer subscription services to new QB licenses.
Read More: QuickBooks Hosting Mode
Standard Hosting Program
An Intuit standard hosting provider can host Quickbooks licensed versions copies on the cloud. Here, they must provide better service quality and uptime. Also, a  service provider should have all of the Quickbooks versions indicated below:
QuickBooks Pro

QuickBooks Premier

QuickBooks Accountant Desktop

QuickBooks Point of Sale

QuickBooks Enterprise Desktop
Some of the Standard Authorized Intuit Quickbooks Hosting
| | | |
| --- | --- | --- |
| Cal Net Technology | eProcess Pros | Supreme Servers |
| Cetrom | Fluid IT Services | Tandem CloudTop |
| CloudJumper | Nerds Support Inc. | Virtual Systems |
| CloudVara | Network Alliance | XenWingo |
| Coaxis | Productive Computing | |
| CorKat Data Solutions | Proxios | |
Intuit Commercial Hosting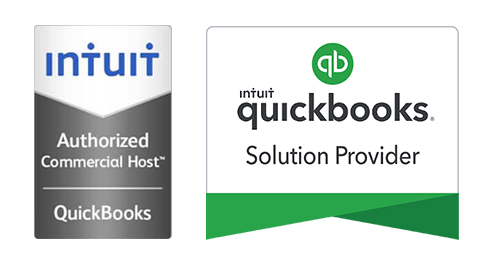 Quickbooks licensed copies are hosted by Intuit Commercial Hosts. The critical variation between Intuit Standard & Commercial host is that the second one provides subscriptions based on licensing services. 
It allows customers to rent the software on a monthly basis without purchasing it. However, the providers also offer you a new QuickBooks license if you request one.
Intuit Commercial Hosting Providers
| | | |
| --- | --- | --- |
| Apps4Rent | MyVao | Swizznet |
| Ace Cloud Hosting | Itopia | Summit Hosting |
| Abacus Next | InSynQ | SKYLINE Cloud Services |
| CloudRunner | Netgain | |
| Cloud9 Real-Time | NovelASPect | |
Here's Why Users Are Going For Intuit Authorized Hosting Providers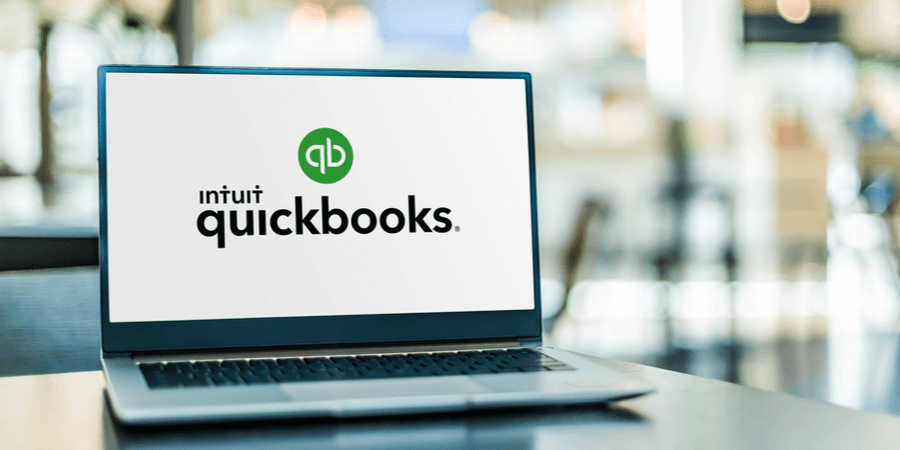 Numerous factors influence users' to go for Intuit Certified QB Hosting Providers.
1. License and Upgrade Management 
With a genuine Intuit hosting program, QB updates become simple to manage. Once you select a hosting, your provider will manage software updates themselves. You also gain early access to the newest releases if you pick an Intuit authorized license model.
2. Unparalleled Support
We understand the importance of customer service in any hosting provider. Any company will not choose your provider if fails to resolve client concerns, regardless of whether it is cost-effective or has innovative solutions.
Choosing an Authorized Intuit hosting program provider will offer the greatest technical assistance from a knowledgeable team and save time.
Customers that use Intuit Authorized Host receive the greatest customer service from Intuit to resolve any software-related issues.
Furthermore, the service provides 24 hours help for hosting-related issues via a variety of platforms such as phone calls,  chat, and email. They have a staff of experts who respond quickly.
3. Guaranteed Uptime
"Downtime" is a serious issue that affects all enterprises. Therefore while selecting a provider, you must consider this factor.
An Authorized Intuit Hosting Program Provider is capable of offering clients a high level of uptime. Some providers guarantee an uptime of around 99.999 percent, reflecting a few minutes of outage each year.
4. Managed Services
When migrating to the cloud, it's critical to move your QB apps and data to the cloud. This is because a tiny mistake can also lead to data loss and other challenges in the process of migration. To avoid any problem, you should go for an authorized and reputable Intuit programs cloud provider.
Managed hosting services are also provided by an Authorized Intuit Host Provider, that can handle everything from checking hardware upgrades, antivirus maintenance, and OS updating. When you switch to the cloud, providers also take care of your data migration. 
5. Secure Operations
We all know that the protection of accounting processes is critical in every firm. As a result, while choosing an Intuit hosted Quickbooks provider, this element must be assessed.
Security protocols are examined by authorized QB hosting providers to assure complete safety. The protocols include multi-factor verification, end-to-end encryption, DDoS prevention, Intrusion Prevention, antivirus management, Intrusion detection, and many more. So, Intuit offers one of the best cloud hosting services.
Who Do You Contact When You Have Problems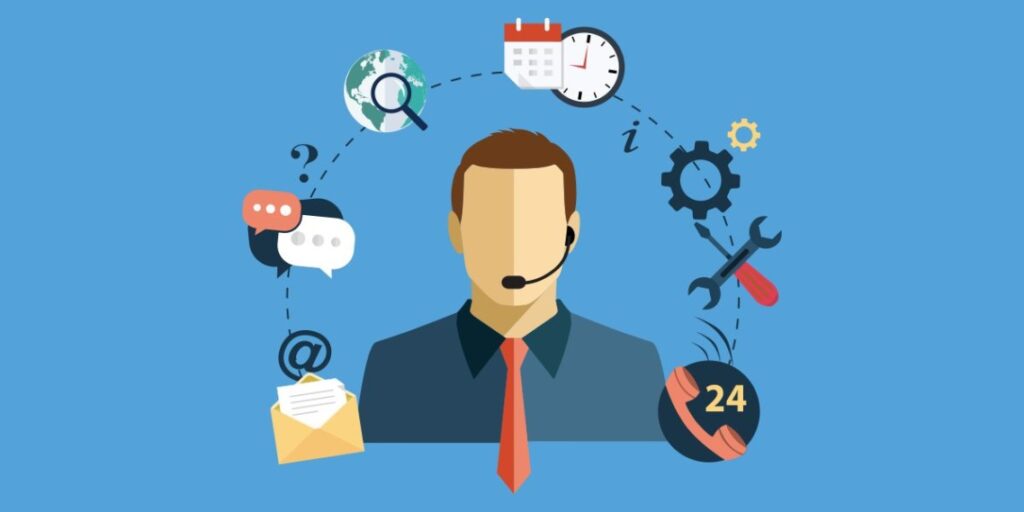 Now comes the most asked part: who to contact at the time of technical difficulties or errors. Let's check out the answer to this query.
When You Should Contact Intuit
Intuit is here to help you with only the QuickBooks issues. The support plans offered by Intuit are the same for each user, regardless of whether their QB product is hosted by Intuit Hosting Programs Providers or installed in their respective systems. It is entirely dependent on your needs. Charges may vary depending on the user's requirements.
Note: Because each system environment and computer's rights are different, Intuit hosting program may require the aid of your IT man and/or someone from your Intuit hosting program firm to be available during the call.
When You Should Contact Your Hosting Service Provider
When you feel the need for assistance with hosting installation or set-up, or if you have any technical difficulties with hosting, approach your concerned hosting service provider.

Add-on and licensing services.

If you're a QuickBooks end-user with a hosted version of the system, you'll need to approach your host for any licensing needs.

If you're a host, you'll need to get in touch with Intuit to have your customer's license added to the product, or to include services or seats.
Final Words!!
So, you've finally found out what is an Intuit Hosting Program Provider and why you must choose a provider from here only. For better growth, accessibility, and communication, you and your team constantly need to stay updated with data. So, choosing an authorized Quickbooks hosting company is critical for obtaining reliable security and a convenient environment.
This informative post discusses the how Intuit hosting program helps your business to enhance its productivity. Along with that you also read the best hosting providers authorized by Intuit. Let us know if you have any additional tips to share.