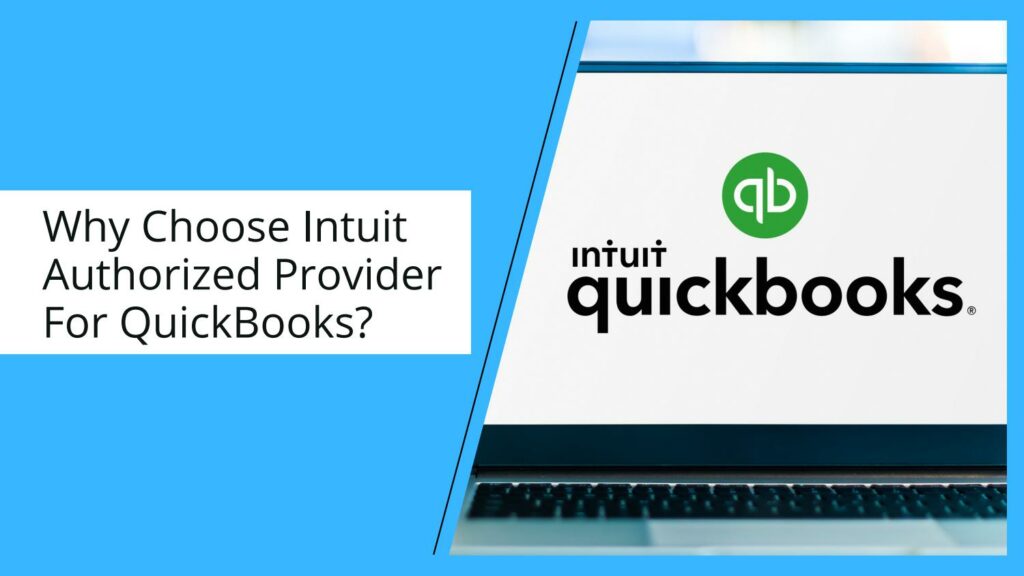 In QuickBooks hosting, licensed copies of QuickBooks are installed by a cloud service provider on the cloud environment. It gives users access to it. Here, you either give the provider your Quickbooks license or they give you one. Quickbooks hosting has a number of benefits, you can access it anytime, anywhere, and perform your tasks on the files.
There are tons of providers for QuickBooks cloud hosting in the market. But the question is – which one to pick for your company's success? QuickBooks Desktop is a wonderful tool that helps you handle your entire business. So, if you choose the right hosting then you get the best things such as convenience, flexibility, and the best features.
Each provider has its own USPs as well as drawbacks, so, you must choose the right one after deep analysis. The answer is simple- Always choose Intuit Authorized Hosting Provider. The reason is you need to share data with your clients, accountants as well as the team. So, you must choose a provider/s who offer a highly convenient environment and robust protection. 
Let's examine why you must choose Intuit Authorized QuickBooks Hosting providers only. Before that let's understand what exactly it is. 
Intuit Authorized QuickBooks Hosting: Briefly Explained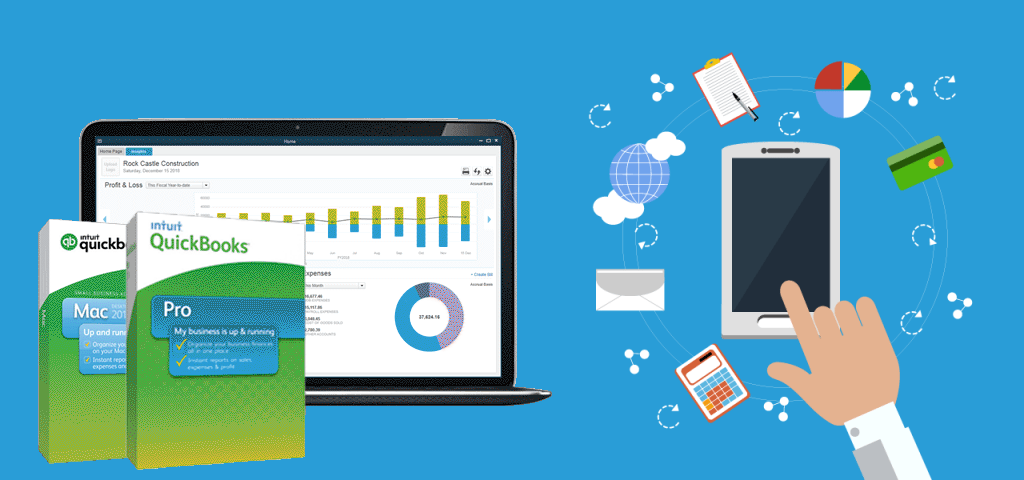 To give users the best accounting experience, the software company Intuit developed the Intuit Hosting program. Through it, Intuit certifies some Quickbooks cloud providers as Authorized Hosts. It offers the certification after a deep evaluation of the providers' quality of services,  hosting expertise, level of support, and other factors. 
It clearly means that if you use an Intuit Authorized hosting provider, you get secure, reliable, uninterrupted, and have the best accounting operations.
Types of Intuit Authorized Hosts
Intuit licensing program includes two hosting programs namely:
Standard Hosting Program
A provider enrolled in the Intuit Standard Hosting program is capable of hosting QB licensed copies on their cloud. Here, they need to keep the service quality better and uptime level. A provider must be fully equipped with the Quickbooks versions mentioned below:
QuickBooks Premier

QuickBooks Pro

QuickBooks Point of Sale

QuickBooks Accountant Desktop

QuickBooks Enterprise Desktop
Intuit-Authorized Standard Hosting Providers
Let's check the list of Intuit-Authorized Quickbooks Hosting Providers. Important Note: The companies mentioned below in the table are verified to host Quickbooks. But Intuit does not sponsor or endorse the services.
| | | |
| --- | --- | --- |
| Cal Net Technology | eProcess Pros | Supreme Servers |
| Cetrom | Fluid IT Services | Tandem CloudTop |
| CloudJumper | Nerds Support Inc. | Virtual Systems |
| CloudVara | Network Alliance | XenWingo |
| Coaxis | Productive Computing | |
| CorKat Data Solutions | Proxios | |
Intuit Quickbooks Commercial Hosting Program
Intuit Commercial Hosts are able to host Quickbooks desktop licensed copies. However, the major distinction between Intuit Commercial Hosts and Standard one is that the first one offers licensing services based on subscription. It enables users to use the software monthly on a rental basis without buying it. However, they also provide you with a new QuickBooks license as per your demand.
Intuit-Authorized Commercial Hosting Providers
| | | |
| --- | --- | --- |
| AbacusNext | InSynQ | SKYLINE Cloud Services |
| Ace Cloud Hosting | Itopia | Summit Hosting |
| Apps4Rent | MyVao | Swizznet |
| CloudRunner | Netgain | |
| Cloud9 Real-Time | NovelASPect | |
Reasons For Choosing Authorized Hosting Service Providers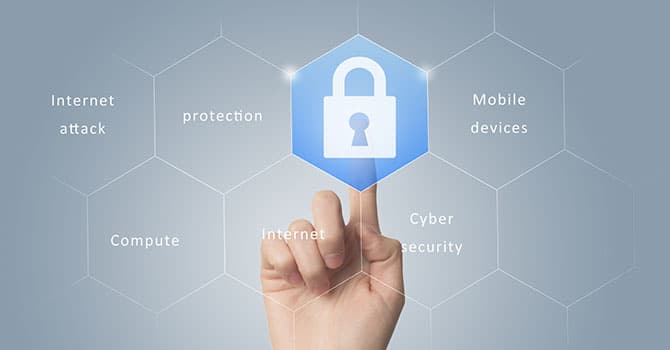 There are many reasons that make users go for Intuit Authorized Quickbooks Hosting Providers the preferred choice.
1. Upgrades and License Management 
When you choose an Authorized Provider, QuickBooks updates are convenient to manage. After hosting your existing QB license, your provider will handle software updates from their end themselves. Moreover, when you choose an Intuit subscription licensing model, you get early access to the latest releases.
2. Unparalleled Support
We know how important customer support is in any cloud hosting provider. No matter if your provider is budget-friendly or offers advanced solutions, if the provider is unable to resolve customer problems, it will not be chosen by any company.
Going for Intuit Authorized Quickbooks Host Provider not only gives you the best technical support from the experienced team but also saves your time.
If you encounter any software-related problem, the Intuit Authorized Host customers get the best customer support from Intuit.
Additionally, the provider also offers 24*7 support to resolve hosting-related doubts via numerous platforms, including phone calls, email, or chat, or email. They have an experienced team to provide a swift response.
3. Guaranteed Uptime
The major factor that plagues almost all businesses is "Downtime". The matter is of concern when you need to access QB remotely. Hence, this factor should be taken into consideration while choosing a provider.
An Intuit Authorized Quickbooks Hosting Provider is competent enough to ensure an excellent uptime value to the clients. There are some providers that give an uptime of about 99.999 percent which clearly means only a few downtime minutes yearly.
4. Managed Services
Moving your QuickBooks data and apps to the cloud is crucial when you migrate to the cloud. A minute error or any kind of consistency can cause data loss and other issues in the migration process. So, you should choose only a competent cloud provider to eliminate any hassle.
An Intuit Authorized Quickbooks Host Provider offers managed hosting services and takes care of IT tasks, from monitoring, hardware upgrades, antivirus management, and repairing OS patching. When you move to QB cloud they also ensure a seamless data migration.
5. Secure Operations
We all know that in any business, the most important thing is the protection of accounting operations. So, this factor must be taken into consideration while selecting a QuickBooks hosting provider.
An Intuit Authorized Quickbooks hosting provider is responsible for looking into security protocols to ensure full protection. Some security safeguards include multi-factor authentication, end-to-end encryption, DDoS prevention, Intrusion detection, Intrusion Prevention, antivirus management, and many more.
You might like: Quickbooks Enterprise Hosting
The Way QuickBooks Cloud Hosting Works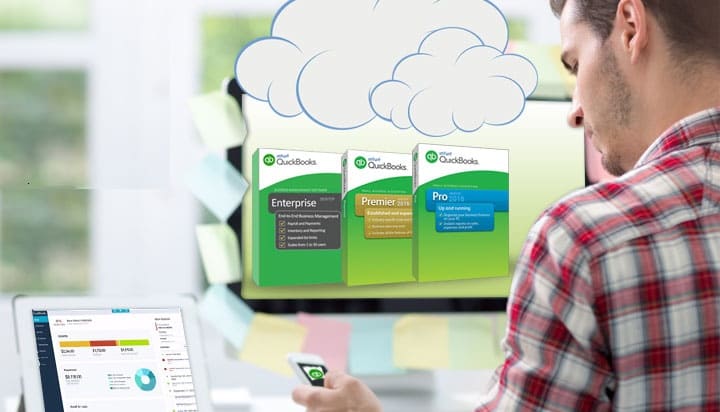 First, your QuickBooks application's licensed copies are set up on the SOC-2 platform.

Then, the provided login credentials are customized as per the configuration.

Two-way authentication and Industry-grade security measures are implemented to give better-secured access.

Connectivity between the users as well as server devices is handled via RDP Web Connector. It is configured as per your request.

After that customized QBremote server can be accessed through any smartphone, desktop, tablet, or laptop based on OS such as – macOS, Android, Windows, iOS, etc.

At last, you can enjoy access, collaborate, share and work on the software with other verified members via any browser such as Chrome, Mozilla Firefox, Internet Explorer, etc. All in all, you can use your QB desktop with the same tools, UI, features, in a secure environment.
Hosted QuickBooks Vs QuickBooks Online Vs QuickBooks Desktop
It is obvious that the QuickBooks software is the top choice of CPAs and professionals. However, with the increasing technology, more methods have been developed to access and use the software. Let's check the major difference between hosted QB, the online version, and the desktop one with the table below.
Features
QuickBooks Desktop
QuickBooks Hosting
QuickBooks Online

Remote Access

No

Yes via the RDP shortcut.

Yes via a web browser

Multiple Device Access

No

Yes on iOS, Windows, Android devices.

Yes on iOS, Windows, and Android devices.

Complete QuickBooks Features

Yes

Same interface/features like QB Desktop

Limited Features with different interface

Customization

No

Unlimited customization options.

Limited customization option.

Pricing Structure

Fixed Pricing

Pay-per-use model.

Fixed pricing

Supported Versions

QuickBooks Pro, Enterprise, Premier, Accountant, POS

QuickBooks Pro, Enterprise, Premier, Accountant, POS

QuickBooks Online

Multi-user Collaboration

No

Yes

Limited

Number of Users

1

Unlimited users (As per the version)

Maximum 25 Users

Additional Apps Support

Yes

Yes

Yes

Manage and Pay Bills

Yes

Yes

Not in the Basic Plan

Backup

No

Yes

Yes

Disaster Recovery

No

Yes

Yes

Lead Management

Yes

Yes

No

Inventory management

Yes

Yes

Not with Basic Plan

Sales Order

Yes

Yes

No

Create/send a purchase order

Yes

Yes

Not with a Basic plan

Payroll Function

Yes

Yes

Yes

Shipping Manager

Yes

Yes

No

Training Needs

No

Technical Support

Time-based

24×7

Time-based
Some Final Words
So, now you must have understood why you should go for an Intuit Authorized Hosting Provider. For better accessibility, communication and growth, you have to share your data with your accountants, teams, and clients. Choosing an appropriate authorized Quickbooks hosting provider is super important to get a highly convenient environment and robust protection.
Intuit Authorized Quickbooks hosting providers not only takes care of security protocols but also ensures full protection. They take full responsibility for security safeguards such as multi-factor authentication, DDoS prevention, end-to-end encryption, Intrusion Prevention and detection, antivirus checking, and many more. So, without much thinking, choose the right Quickbooks Hosting providers authorized by Intuit.
Frequently Asked Questions
What Exactly is QuickBooks Hosting?
QuickBooks hosting means QuickBooks cloud hosting, it means the QB products are installed by the providers on cloud servers. Users can access these servers via remote desktop as well. The providers also allow Mac and PC users to access the software safely from anywhere with just an Internet connection.
Is it Possible to Host QB in the Cloud?
Users can do that. Initially, QB products were installed on a machine, but now Quickbooks host providers such as Summit Hosting permit users to install the software over a cloud server that can be accessed anytime and anywhere.
Can Numerous Users Work on QuickBooks Simultaneously?
Yes. However, you will have to buy additional users for QB products. After that, you can work in QB using multi-user mode. It allows users to work on the software simultaneously using a server network. If you don't use QB cloud hosting then you will have to install QB desktop on each machine.
How To Migrate Quickbooks Data and Files to the Cloud?
To move QuickBooks files and data to the cloud, users have to pick a QuickBooks cloud hosting provider then start working with the migration process. Companies such as Summit Hosting help users in this regard, their technical team can help you set up your server and get the files you need to migrate. In less than 48 hours you will get your work done.
What is the Cost of QuickBooksHost Provider?
Usually, it costs users between $30 and $75 monthly to host QuickBooks. Also, some QuickBooks hosting services charge low and use shared servers. However, if you choose to pay a high price, then you get additional features including 2-Factor Authentication. You can get QuickBooks cloud hosting at Summit hosting at $55 monthly and get services and extra security options.
Does hosted QuickBooks Exactly Work like The Desktop Version?
Yes, it will! Hosted QuickBooks works exactly like your QuickBooks Desktop version. Here, you don't have to take any tension about learning technicalities or developing a workflow. No matter which device you use, if you are online then you can easily access your files and data anywhere and anytime. If you're an IOS user, just download "Microsoft Remote Desktop Application" and get started.