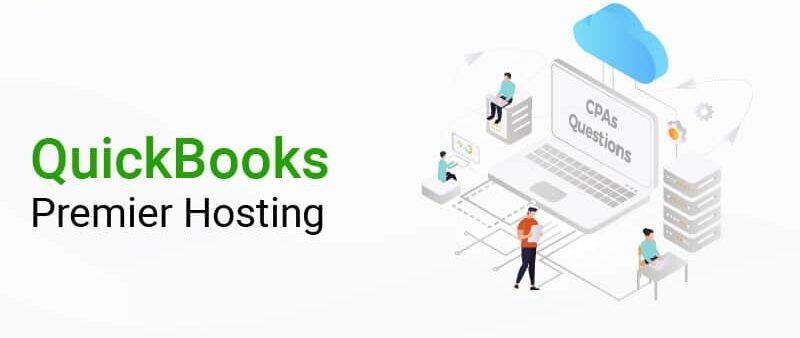 Get global access to the most reliable accounting software that is simple, fast, and available anywhere and at any time. In a collaborative & secure environment, we provide a fully working version of QuickBooks Premier on the Cloud. Accountants,  small and medium business owners & CPAs can use QuickBooks Premier Hosting for accessing this accounting software.
QuickBooks Premier Hosting
Installing licensed versions of QuickBooks Premier software on the cloud is referred to as QuickBooks Premier Hosting. By putting your QuickBooks Premier programs in the cloud, you'll be able to access and utilize the full-featured desktop version of QB Premier from any internet-connected device, at any time.
Quick Books Premier Cloud Hosting is a feasible alternative for small and emerging businesses because it provides numerous benefits such as lower cost of ownership, simple installation, easy access, and easy interaction with other apps such as ACT!
Run Applications With The QBs Hosting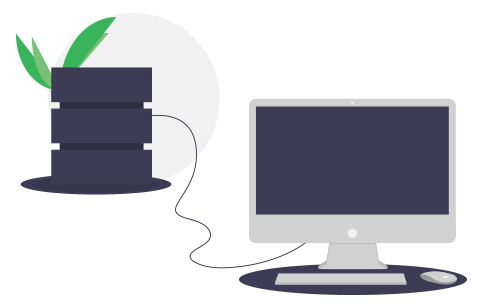 With our SSAE-16 Type II certified data centers backed by powerful automated features, experience smart, cloud-based QuickBooks Premier hosting solutions at their best. We provide a highly flexible, easily accessible IT platform that enables professional accountants, bookkeepers, small businesses & CPAs  to perform difficult accounting operations with ease from any internet-connected device, at any time.
Switch To QuickBooks Desktop Premier Hosting 
Get away from the technology headaches that come with moving your business to the cloud by allowing our Microsoft Certified experts & professionals to handle everything from app setup, configuration, installation, etc. to everything in between so you can enjoy a seamless experience with hosted Quick Books Premier. 
QuickBooks Premier hosted on the cloud gives you access to the same capabilities as the desktop version while maintaining the same UI/UX and usability. As a result, upgrade to smart QB Premier hosting, which enables real-time communication with various users and ensures that you never miss a business opportunity.
QuickBooks Premier Hosting: Benefits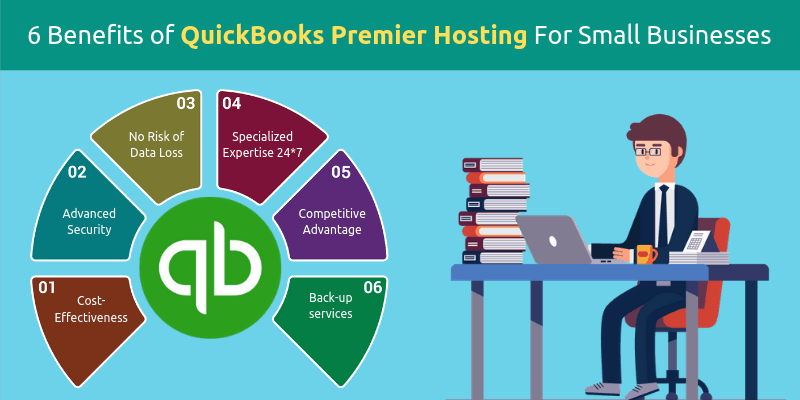 The benefits of QuickBooks Premier Hosting are as follows: 
Lesser IT Costs
QBs Premier Hosting reduces the need for physical IT infrastructure, hardware, and costs.
Easy of Access
Access QB files and critical business data with a simple click anytime.
Full Desktop Features
On any internet-connected device, you may access all of the capabilities of the desktop edition of QB Premier.
Multi-User Access
QB Premier data can be analyzed, accessed, & modified by many users simultaneously.
Full Compatibility
Be it a tablet, PC or a phone, our cloud platform has compatibility with every Operating System and device.
Daily Data Backup
The advanced terminal servers backup all your confidential files, folders and data automatically.
Important To Read: QuickBooks Add Ons Hosting
QuickBooks Premier Hosting Versions: What To Expect?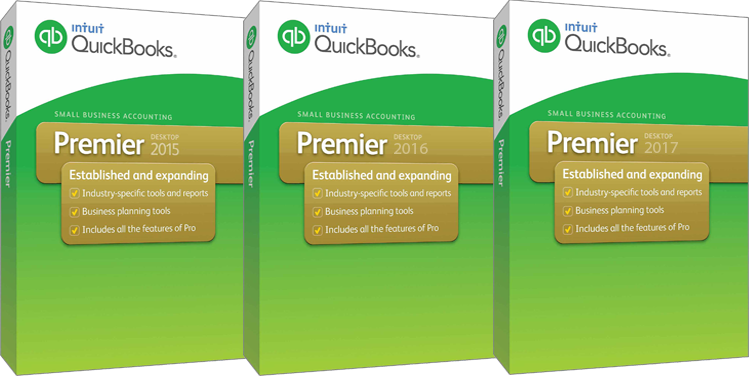 All the versions of QuickBooks Premier desktop accounting software, including the United States, United Kingdom, and Canadian editions, are supported by our clever cloud hosting platform. Further, our ultrafast SSD-based servers can effortlessly accommodate the editions from 2011 to 2021, with all of its features, functionalities & tools. We also guarantee enterprise-level protection for sensitive company data and quick recovery in the event of data loss or theft. We offer industry-specific QuickBooks Premier editions, which include:
 QuickBooks Premier Non-Profit

 QuickBooks Premier Contractor

 QBs Premier Professional

 QB Manufacturing & Wholesale

 QuickBooks General Business

 QuickBooks Retail Management
Team Collaboration 
Whether you're an accountant, a merchant, a contractor, a manufacturing, or a non-profit organization, sharing data is a time-consuming process.
You may migrate your accounting process to the cloud by hosting QuickBooks Premier. Your accounting team, clients,  business co-owners, partners, etc. can all work on the same platform at the same time, even if they are working from various places or devices.
Easy Local System Setup
Working on a local system setup necessitates regular hardware upgrades and maintenance, which consumes a significant amount of your time.
With QuickBooks Premier cloud hosting,  don't worry about the IT headaches that come with moving your business to the cloud because we handle the installation, setup, and configuration for you. Furthermore, if you require any changes to your setup, you may contact our always-available cloud professionals, and we will do them for you.
Integration With Add-Ons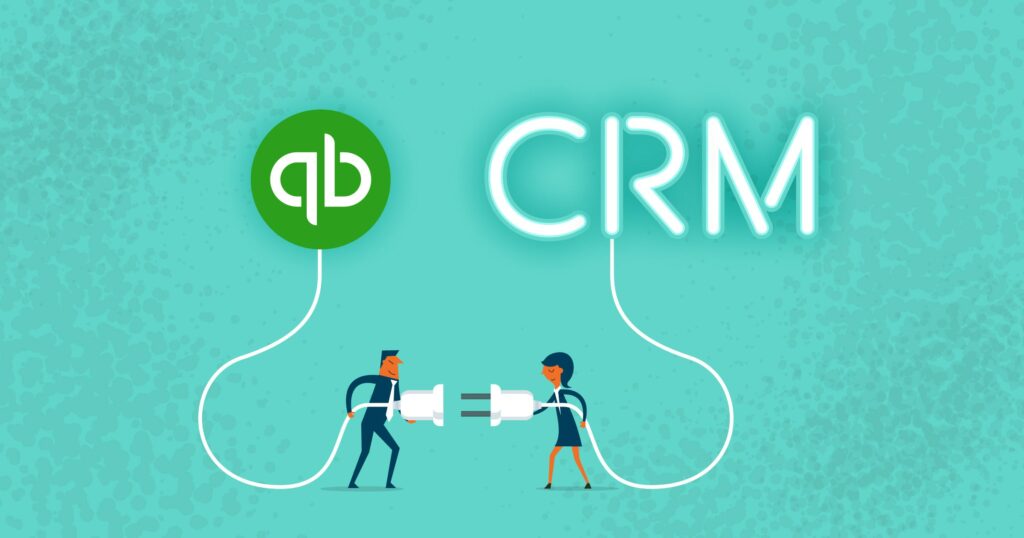 Your accounting process will require a variety of third-party add-ons, such as CRM & MS Office apps, in addition to QuickBooks Premier Desktop. We can help you choose the right host for the solutions that your team needs.
Global Access
By utilizing QuickBooks Desktop Premier cloud, which delivers seamless global accessibility, you can eliminate location barriers, OS limits & device restrictions.
High Efficiency
With our cost-effective QuickBooks Premier cloud hosting solutions, you can manage your day-to-day accounting processes easily, efficiently, and precisely.
Total Security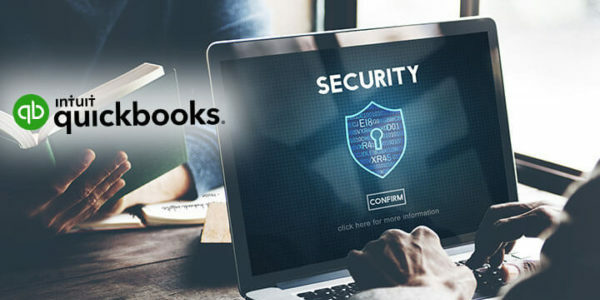 Our data centers are SSAE-16 Type II certified and HIPAA compliant, ensuring great performance along with high security for your sensitive business information.
Protection Against Disaster
As a CPA, your most valuable asset is sensitive client information, which must be safeguarded at all times from data breaches & disasters.
With QuickBooks Premier hosting, we have built-in Business Continuity and Disaster Recovery features. We provide secure and uninterrupted services, even in the event of a disaster, thanks to multi-level redundancy and planned infrastructure arrangement.
Final Say!!
We are an Intuit Authorized Host for the QuickBooks Premier 2020 software & all the other versions. So, you can easily switch between different QuickBooks Premier hosting plans depending on the tax season changes. Lastly, we wish you to get a well-managed QuickBooks Premier dedicated server. For QuickBooks Pro Hosting & QuickBooks Remote Hosting Services, you can come back to us.
Frequently Asked Questions (FAQs)
Q1. What do you mean by QuickBooks Desktop Premier with hosting?
QuickBooks Desktop Premier is accounting software designed to make accounting processes easier for mid-sized organizations. Installing licensed copies of QuickBooks on the cloud offered by the service provider is what hosting it on the cloud entails. With QuickBooks Hosting, you may get a competitive advantage by accessing desktop programs anytime. 
Q2. To use the QuickBooks Premier hosting service, what operating system do I need?
To access your QuickBooks files, all you need is a local desktop or laptop with an internet connection. Everything else will be handled by us.
Q3. What is the cost of hosting QuickBooks Premier?
Not anything specific but you can personalize the plans to meet your specific business needs and pay as you go.
Q4. What third-party apps and add-ons can I use with QuickBooks Premier Hosting?
You can integrate your QuickBooks Desktop Premier with one of our 200+ add-ons from our directory.