Cloud-Based POS Solutions: Sales & Inventory Simplified 
Intuit's QuickBooks Point of Sale is a cutting-edge program with a slew of features and functionality for better sales, customer information, inventory,  & staff records administration. We uplift the potential of the Point of Sale application by combining the desktop edition of QuickBooks POS with the cloud to offer maximum freedom and flexibility and help you organize your retail business with its reliable, steadfast, and cost-effective QuickBooks POS hosting solutions.
QuickBooks POS is an expert at keeping different departments at a local retail/sales store organized. 
Your remote sales locations are connected via different servers, allowing for high-speed POS processing. Cloud POS hosting provides an automatic update of the situation to keep diverse parties on the same page for firms. 
Read More: Intuit Authorized QuickBooks Hosting
Centralized POS Integration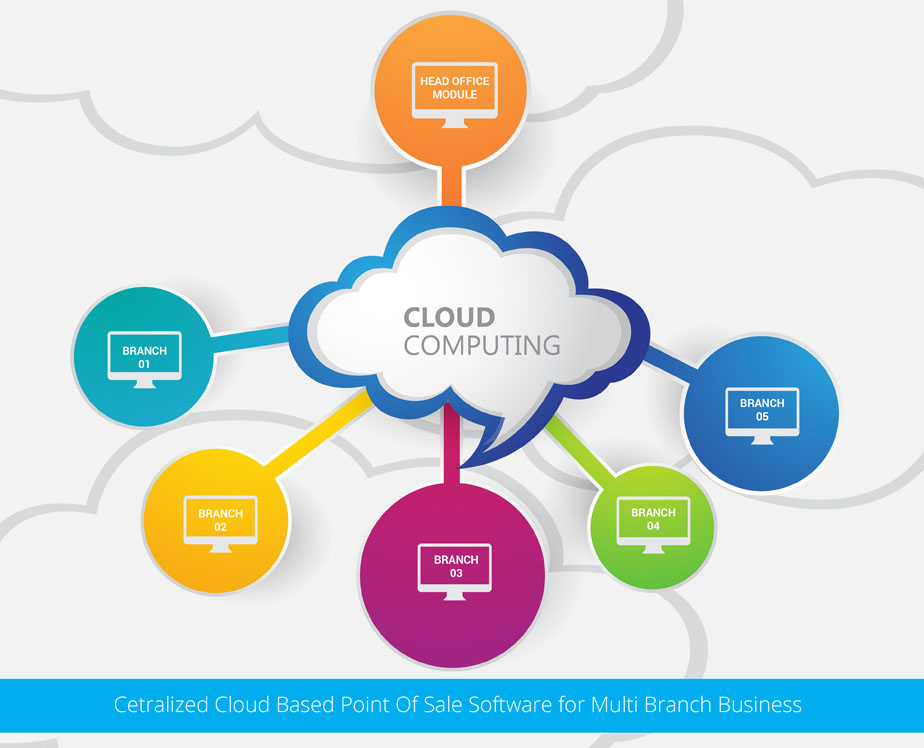 When it comes to hosting important tax and accounting applications, this world-class cloud platform is totally compatible. The sophisticated SSD terminal servers will make integrating accounting software such as QuickBooks or other add-ons to your POS QuickBooks software a breeze. The automatic exchange of critical data and files between multi-location retail stores is made possible by synchronizing vital data and files on a single platform.
You may simply manage several retail outlets or stores in various locations with top-quality performance POS processing by hosting QuickBooks POS. We provide a cloud architecture that is incredibly clever, dependable, and durable for running QuickBooks POS hosting software at any time. With the hosted QuickBooks POS hosting services, you can generate precise orders, sales, vendors, and inventory reports, as well as simply integrate your data for your whole accounting needs.
Benefits of Hosting QuickBooks POS on Cloud
The benefits of QuickBooks POS Hosting on Cloud are as follows: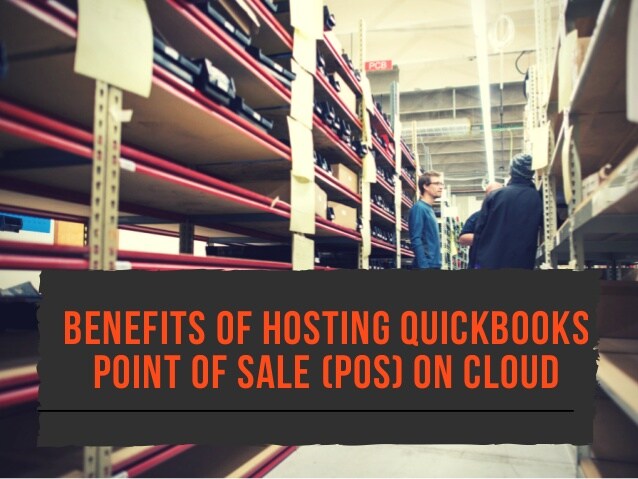 Connected Stores
Hosting QuickBooks POS permits you to effortlessly link all of your retail locations to the cloud, allowing for seamless data sharing between them.
Multi-User Collaboration
You and your authorized team can access the full-desktop edition of QB POS and operate on the same files at the same time with multi-user collaboration.
Application Integration
QuickBooks POS hosting makes it simple to integrate third-party apps, which enhances POS processing & overall productivity.
Full Compatibility
You can easily access and use the QuickBooks POS Hosting through any web-connected device, including your tablet, smartphone, laptop, & desktop.
Maximum Uptime
With a 99.99% uptime guarantee for cloud QuickBooks hosting, you can rest assured that your QB POS app and data will be available at all times.
Unlimited Support
Our professional technical support team is accessible 24 hours a day, 7 days a week to troubleshoot all types of technical issues and ensure that your system is always up and operating.
What Do You Get??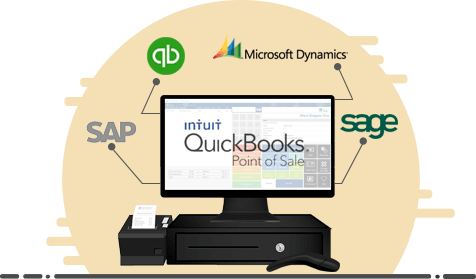 Centralized Stores
Centralized sales data & inventory for auto-sharing among multi-location retail stores.
Real-Time Synchronization
Sync your accounting, sales, finance, & operational data with POS on the cloud.
Centralized Control
With your app data hosted on the cloud, you will get monitoring access & centralized control.
No Hardware Issues
All the solutions are compatible with the leading POS hardware to provide a seamless & non-stop retail experience.
Frequently Asked Questions (FAQs)
Q1. What do you mean by QuickBooks POS Hosting?
QuickBooks POS System Hosting is the process of configuring and installing licensed QuickBooks POS apps on cloud servers. Your sales, accounting, finance, & operational data are all in one place when you host QuickBooks Point of Sale. It allows you to manage several retail outlets or stores in various locations with top-quality performance POS processing by hosting QuickBooks POS.
Q2. How can we set up a multi-user in the QuickBooks POS Hosting?
To use Multi-user Mode, you'll need a multi-user license, just like any other QuickBooks application.
There is now a server and a client workstation when it comes to setting up Multi-user Mode in QuickBooks POS Hosting. It does not have to be a server; it can be any PC on the network with a POS installed. Cash registers are typically used to calculate along with storing daily transactions.
Remember to check that the workstations fulfill the system requirements while setting up Multi User Mode in POS.
Before proceeding, configure and set up QB Desktop POS on both the workstation(s) and the server as follows:
Step 1: Setting Up The Folder Permissions
On the server, look for the Company File Folder with the Windows File Explorer.

With a right-click on the folder, tap on the option Properties.

Now, Tap on the tab Sharing.

Next, use the option Advanced Sharing & then click on the tab Share this folder.

Tap on Permissions & moving on, click on Add.

Fill in "QBPOSdbsrvuser" & hit on OK.

Tap on QBPOSdbsrvuser & then on Full Control.

Lastly, tap on Apply & OK.
Step 2: Switching the server to the Multi User Mode
Firstly, tap on the File menu from the top of your screen.

Tap on the option Switch Company File to Multi-User Mode.